Free Marketing Support Materials
CUALS dedicates itself to helping our Credit Union partners succeed. We provide a variety of smart marketing communication tools and attractive advertisements. These support materials will be printed and delivered FREE of charge. Then you can use them within your Credit Union, and in your local market, to promote the CUALS XtraCash short-term loans to current members, or potential members, that "need a little Xtra."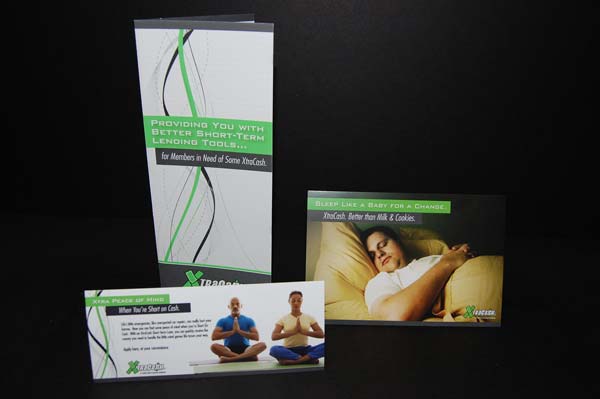 Here's how to get started:
Click below to download our Order Form containing previews of our marketing communication tools and attractive advertisements.
Review the selections and pick out what you need.
Complete all pages of the Order Form and email it to cbyrd@CUALS.org, or fax it to 913.543.3593 at your earliest convenience.
CUSTOMER NOTICE: There are a wide variety of loan products available in the marketplace, so your choice of lending products should match your financial needs. Small-dollar loans used over a long period of time can be expensive.