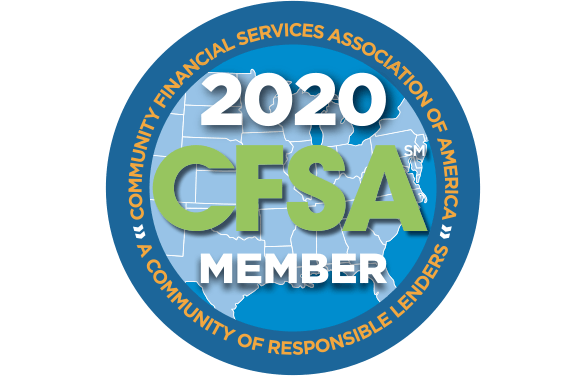 Who CFSA Serves
The Community Financial Services Association of America (CFSA) is the national organization dedicated to advancing financial empowerment for consumers through small dollar, short-term loans. Now in it's 16 year, CFSA was established to promote laws and regulations that protect consumers, while preserving their access to credit options, and to support and encourage responsible industry practices.
Through a code of Best Practices, CFSA members abide by responsible industry practices that ensure customers understand the cost and risk of short-term payday advances to facilitate the best financial decisions. CFSA's Best Practices is our guarantee to consumers that our members hold themselves to the highest standard of service.
CFSA member companies represent more than half of all payday advance stores and are located in neighborhoods across the country providing a valued service to those communities. Today, more than 19 million American households count a payday loan among their choice of short-term credit products.
Who We Serve
CFSA is the national trade association for companies that offer small dollar, short-term loans or payday advances. Our association also represents companies with investments or interests in the industry, including national and local vendors and suppliers
CUSTOMER NOTICE: There are a wide variety of loan products available in the marketplace, so your choice of lending products should match your financial needs. Small-dollar loans used over a long period of time can be expensive.